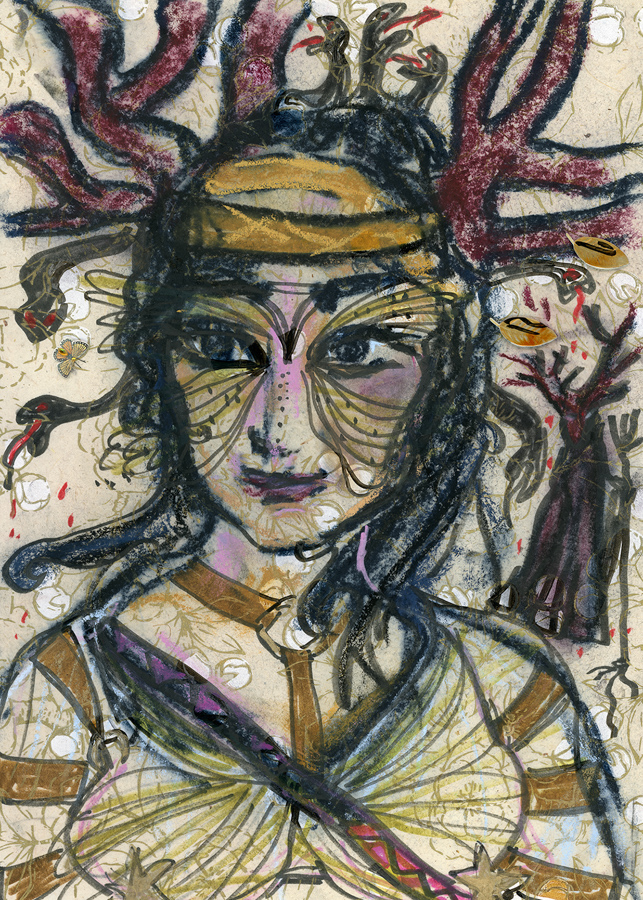 The Deer Goddess
archive dye-sub on satin, 50x70cm, 2017
"But if I stop dancing the world will fall" 
An inexhaustible source of creation is the never ending dance of the universe.
The centripetal and the centrifuge stretch the dancer's understanding of the whole.
Insight permeates and unites with altruism and unification.
The pace of my steps defines chaos, overcoming the fear of the unknown and opening up communication routes.
On the huge scale of everything the details dissolve, vision clears, the unnecessary is discarded, while the mind is filled with a wonderful energy of comprehension.
In the third round of the dance the leader passes the torch.  In the fifth, the steps are now part of the self. In the seventh, the consciousness has unlocked and absorbs the knowledge.
Vice versa: lack of limits, exhaustion